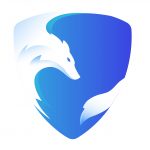 Website sinevistech Sinevis (UK)
Join our 24x7 SOC team providing real time Threat Monitoring, Detection and Response services
To be a key member of the 24×7 SOC and to provide real time Threat Monitoring, Detection and Response services.
Providing situational security awareness by combining information from a variety of systems and normalizing / correlating the information.
Identifying suspicious and / or anomalous activities and taking appropriate action based on documented processes and procedures.
Checking system vulnerabilities and recommending remedial action to be taken.
Performing analysis of log files.
Threat Hunting.
Assisting Customers with security related issues.
Managing security incidents through all phases of the incident response lifecycle from identification through to closure.
Undertaking monitoring system break / fix activity and escalating to on-call engineering teams where appropriate.
Providing prompt and comprehensive client reporting, ensuring that all events and alerts of note are raised in relevant reports and comprehensive and helpful commentary is provided for clients.
Coordinating, where applicable, with supporting third party security service vendors to triage alerts, events or incidents
Analyzing security reports to identify trends and working with leadership to develop strategies to drive secure behaviours throughout the business
Supporting and participating in weekly security operations calls
Reporting progress and escalating in a timely manner to the Security Operations Manager
Maintaining dashboards for management reporting and producing input to team updates
Carrying out all activities in line with SOC policies and SOC procedures.
Undertaking local reporting of issues into the SOC log and providing effective internal communication and handover to oncoming shift personnel.
Continuously seeking to identify potential service / tool improvements which will enhance the delivered services.
Required Skills:
2+ years of experience as SOC Analyst.
Experience with leading SIEM solutions such as Microsoft Sentinel, Splunk, RSA Netwitness, Google Chronicle.
Understanding of possible attack activities (e.g., network probing/ scanning, Denial-of-service attack (DDOS), malicious code activity, etc.), would be advantageous.
Experience in developing and maintaining SOC playbooks
Knowledge of Unix/Linux/Windows Administration and Logging, would be advantageous
Candidate must possess strong communication skills, Self-starter and able to work independently, while also able to share responsibilities, ideas and other information