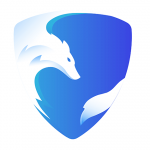 Website sinevistech Sinevis (UK)
Security Consulting, Security Orchestration, Automation, Response & Threat Intel Management
Note: This position requires the candidate to be based within United Kingdom and will require enhanced DBS check.
As the Office Manager, the applicant needs to be experienced in general operation of office administrative tasks and sales. The applicant needs to be experienced in handling day-to-day operations with a focus on planning, organizing and coordinating organizational activities and resources through intra-office communication protocols, streamlining administrative procedures, office staff supervision, employee engagements, Customer Relations and sales management.
RESPONSIBILITIES
Calling leads, Customer Service, Customer relationship management
Quality check on services
staff management, staff recruitment, Ofsted service, staff contracts, bookkeeping, reconciliation, quality check and quality assurance with efficiency and time management.
REQUIREMENTS
Bachelor's Degree or any equivalent qualification, or any academic significant qualification.
At least 2 years of experience in performing a variety of administrative and organizational duties.
Strong written and spoken communication skills.
Experience with tools such as Microsoft Office, CRM (Salesforce, or similar)