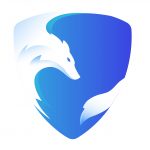 Website sinevistech Sinevis (IN)
Implementation and support for Imperva Data Security (Securesphere DAM, Sonar)
Job Responsibilities:
Implementation and support for Imperva DAM / Imperva Sonar / IBM Guardium
Assist customer with configuration of Database auditing in on-premise or cloud based databases (RDS/ AzureSQL etc)
Policy configuration on DAM for monitoring
Configuration of DAM reports and alerts based on customer's use case requirements
Installation and configuration of DAM agents on Database servers
Onboarding of Cloud databases (RDS etc) on DAM
Utilize tools (e.g., Wireshark, Nmap, PCap, etc.) to identify and map devices on the network.
Qualifications and Skillsets:
5+ yrs experience in implementation and support for Imperva DAM / Imperva Sonar / IBM Guardium
Knowledge of Database security and auditing (On premise and cloud based databases)
Basic knowledge of common public cloud setups (AWS/ Azure/ GCP/ Oracle Cloud)
Knowledge of Linux OS
Possession of Industry Certifications (such as Security+, SSCP. GCIA, CISSP, CEH, ECSA).
Knowledge of NIST 800-53, ISO27001, and CIS Top 20 Controls
Knowledge of scripting – Python, RESTApi, Bash
Ability to communicate clearly and effectively with internal groups (Professional Services, Engineering) as well as with customers.
Strong communication skills, Self-starter and able to work independently, while also able to share responsibilities, ideas and other information.